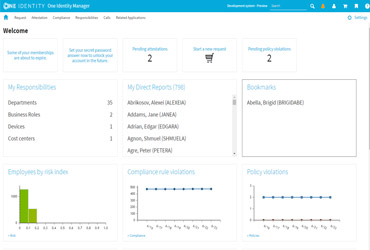 Identity Manager governs and secures your organization's data and users, meets uptime requirements, reduces risk and satisfies compliance by giving users access to data and applications they need - and only what they need - whether on-premises, hybrid or in the cloud.
See for yourself how to gain visibility and complete control of identity and access management. Read five key use cases for details:
Automated Enterprise Provisioning
Identity Lifecycle Management
Self-service user and group access request
Attestation/ Recertification for compliance
Single platform for Governance
Start your virtual trial of Identity Manager today.