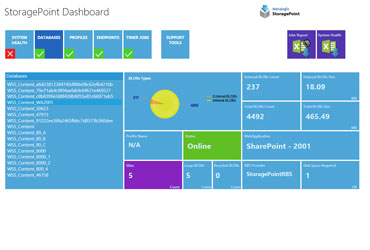 Eliminate SharePoint database and SQL BLOB storage limitations to boost performance and speed-up backups. See for yourself how to:
Externalize BLOBs to shrink content databases and SQL databases in SharePoint by up to 98%.
Store SharePoint content on SAN, NAS, CAS or in the cloud—all based on the storage tier that's optimized for your organization's cost and performance needs.
Monitor and automatically move content to the appropriate storage tier based on frequency of access, age, version and metadata rules.
Break through SharePoint performance limits and double typical upload and download speeds by moving unstructured content outside SharePoint.